Need
Advice with
a legal Issue?
Enter your details and one of our friendly solicitors will be in touch with you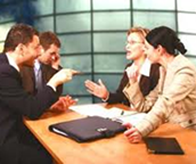 Dispute Resolution
BJ Macree always attempts to resolve disputes before recommending litigation. Our aim is to minimise costs by settling disputes for a win-win result.
We work with our clients towards satisfactory resolutions using the full range of dispute resolution techniques and processes. A successful resolution is a fair decision that is advantageous to all parties and is time and cost effective.